How Do I Subdue Negative Feelings Related to IPF?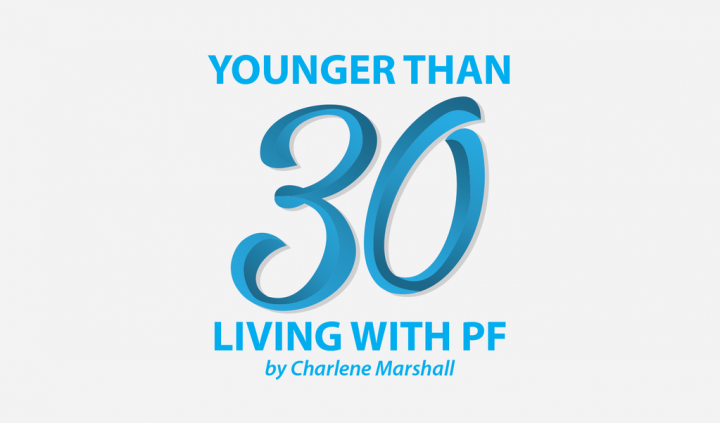 Living with a life-threatening illness like idiopathic pulmonary fibrosis (IPF) evokes a plethora of feelings throughout the course of the disease. Some are positive. At times, a patient is content, grateful, or hopeful. Other times, the feelings are negative and a patient could experience anger, fear, guilt, or sadness. Regardless of whether the feelings are positive or negative, living with IPF can be overwhelming.
I have been feeling overwhelmed a lot in the last few weeks, and I think it is because of this that my mood feels altered. Not only do I feel different internally, particularly about how I am coping with everything, but I also feel like I am responding to or acting differently around others. And that has been really difficult for me. As a result of feeling overwhelmed with IPF-related issues as of late — namely medication changes, lung function decreases, and appointments — I am experiencing different feelings that are unusual for me.
I am trying hard to treat myself with compassion, as my lovely friend and fellow IPF patient Kim Fredrickson writes so eloquently about, but it can be tough at times. When I get overwhelmed, especially in ways related to my illness, I feel like I am a very different person than I'd like to be. Due to this, and not really knowing how to subdue those feelings even temporarily so they aren't impacting other people, I'm asking other IPF patients for advice.
Following are some of the things I experience internally and externally when I am feeling overwhelmed:
Increased irritability
This is really hard for me to deal with and is probably one of the most frustrating things that others experience when I am feeling overwhelmed. It is not so much anger, although I do experience this as well (see below), as it is about being moody, grumpy, and short-tempered. This isn't fair to the people around me, but I'm not sure how to change it. Thankfully, when I am feeling less overwhelmed with my illness, this seems to subside. But in the moment, none of the tricks I have for helping me cope seem to reduce the amount of irritability that I feel. I can still get the tasks done that I want and need to. But when I am feeling like this, I prefer to get things done alone, and that is not always possible, especially when the tasks are work-related.
Increased anger
While some people might claim that I have plenty to be angry about while living with a life-threatening disease at 30, I still don't like the way this feels. Justified or not, it doesn't feel good going around and being angry. The world has so much joy to offer, and I have people who love me, so contrary to living with IPF, I am still pretty lucky. Plus, it takes too much energy to be angry all the time. I know and agree with this even when I am feeling overwhelmed, but it's like I still can't change it. I'm not necessarily angry at others. Instead, I become really angry and critical of myself and want to do everything to the best of my abilities despite feeling overwhelmed. No one can be their best selves when they are feeling overwhelmed, so why do I apply this pressure to myself?
Increased impatience
Those who know me might laugh at this because I am part of the generation that expects things instantaneously (I am working on this). But when I feel overwhelmed, I am even more impatient than normal. Unfortunately, this is a feeling that usually is directed at other people. When I need answers or am waiting on something from someone else, I want it now, and the speed they can get it to me isn't fast enough for my liking. I know this is not appropriate behavior and it is not an acceptable expectation of others. I know that I have no right to be impatient with others when they are trying their best, but I don't know how to subdue the feeling of being impatient. Thankfully, this feeling is only present when I am overwhelmed with IPF-related tasks, results, appointments, etc.
Since I know these three things are unacceptable, and I know that I will continue to have many times throughout my life when I will feel overwhelmed, I am actively trying to subdue these feelings when they are present. I am finding it hard, though, and this usually leads to emotional upset for me.
Do you have any tips or tricks to subduing negative feelings related to IPF?
***
Note: Pulmonary Fibrosis News is strictly a news and information website about the disease. It does not provide medical advice, diagnosis, or treatment. This content is not intended to be a substitute for professional medical advice, diagnosis, or treatment. Always seek the advice of your physician or other qualified health provider with any questions you may have regarding a medical condition. Never disregard professional medical advice or delay in seeking it because of something you have read on this website. The opinions expressed in this column are not those of Pulmonary Fibrosis News or its parent company, BioNews Services, and are intended to spark discussion about issues pertaining to pulmonary fibrosis.