An Unexpected Difficulty of Living with PF: Cognitive Challenges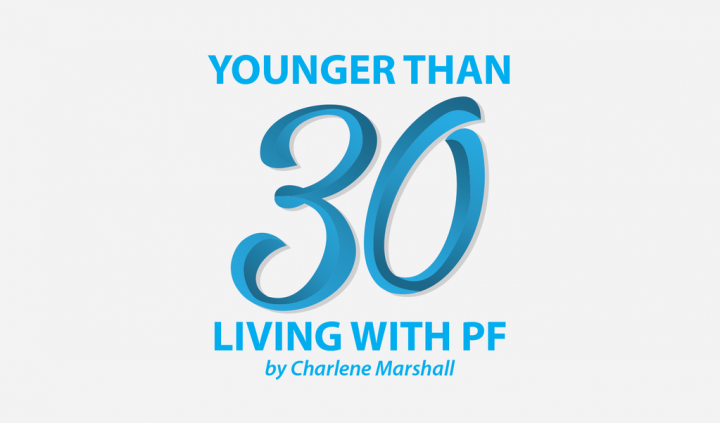 It's no secret that chronic illness complicates the lives of patients, regardless of the disease. While illnesses have many recognized symptoms, only patients are aware of the lesser-known complexities of each one.
Since my idiopathic pulmonary fibrosis (IPF) diagnosis, I have been consistently learning and adjusting to what I can and can't do. As my disease worsens, this list changes. I am very thankful for the friends who assist and adapt with me along the way. However, I have one unexpected difficulty of IPF that people can't help me with because it is an invisible challenge. If I don't voice my struggles with it, no one will know that I now have a hard time with mental tasks.
Before IPF, my employable skills were described as "innovative," "strategic," and "a forward thinker." Previous employers used these words in reference letters which accompanied applications for volunteer roles and graduate school. This is another identity that IPF has stolen from me, as I can no longer say these descriptions are accurate.
I struggle with "brain-heavy" tasks or during meetings that require intensive thinking. Following are some of the cognitive challenges I experience:
Brain fog: My amazing fellow columnist Kim Fredrickson wrote a column about PF patients' struggles with brain fog. I hadn't realized until then how real this problem was for other patients. I struggle to think things through clearly due to my mental "fogginess."
Confusion with instructions: When I have to follow multistep instructions, I sometimes miss a few in the sequence. This even applies to numbers. To combat this, I've started to write instructions down. For example, I recently took two measurements for a project I was working on and I couldn't remember them minutes later. I find this very frustrating as my work is detail-oriented.
Short-term memory difficulties: This is related to the confusion I have with multistep instructions. Shortly after a meeting, I struggle to remember the details of a topic that was discussed. I find this embarrassing.

Mental fatigue: I feel mentally and physically exhausted after meetings that require a lot of thinking or strategic planning. Sometimes I have a quick nap before I feel safe to drive home. I attribute this to my body's chronic lack of oxygen.

Staying focused: When I get tired during a long meeting, I lose my ability to stay focused and my mind wanders. I can no longer fight the fatigue. I dread long meetings and prefer to keep them to an hour, though I know this isn't always realistic.

Losing track of things: I've always been a very organized person. I hate clutter. In my home, there is a place for everything, so I know where it is when I need it. However, lately, I lose track of things easily — another invisible and unexpected complexity of IPF.

Can you relate to these unexpected but very real complexities of living with pulmonary fibrosis? Continue this discussion in our PF forums.
***
Note: Pulmonary Fibrosis News is strictly a news and information website about the disease. It does not provide medical advice, diagnosis, or treatment. This content is not intended to be a substitute for professional medical advice, diagnosis, or treatment. Always seek the advice of your physician or other qualified health provider with any questions you may have regarding a medical condition. Never disregard professional medical advice or delay in seeking it because of something you have read on this website. The opinions expressed in this column are not those of Pulmonary Fibrosis News or its parent company, BioNews Services, and are intended to spark discussion about issues pertaining to pulmonary fibrosis.