I'm Seeking Solutions to Workplace Struggles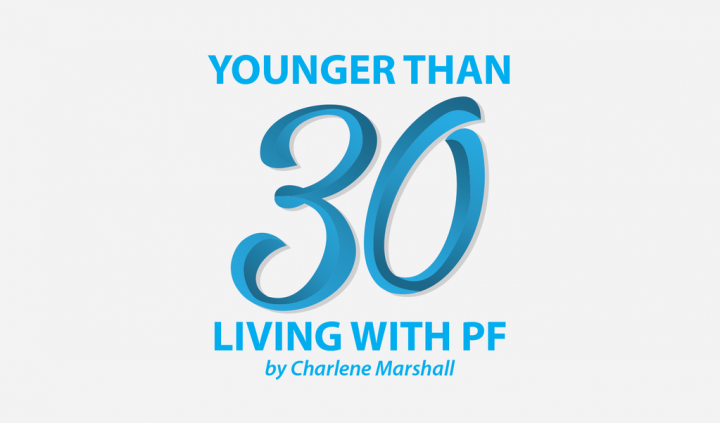 When I set out to establish a career some years ago, I couldn't have foreseen that many of the skills that set me apart as a desirable employee would eventually be lost to a fatal illness. Unfortunately, this is now my reality as I continue my battle with idiopathic pulmonary fibrosis (IPF). While IPF has significantly impacted all areas of my life, I believe my ability to work efficiently and be a competent employee has been compromised the most.
After I was diagnosed with IPF in 2016, I took some time to digest the news with my friends and family by my side. I planned to be strategic and intentional about how I chose to tell my employer about my life-threatening lung disease. I thought it would be best to be open, honest, and transparent about how this illness could affect my performance in the future. Before my disease progressed to where it is now, I thought naïvely that my physical limitations would have the greatest impact on my performance at work. I had no idea how much my cognitive abilities, tolerance for what I view as unimportant work, and patience would be affected by IPF.
Lately, I've been having a lot of conversations with my director about my disease, accommodations in the workplace, and how she feels it is affecting my performance. Of course, it is! It's not realistic to assume that living with a life-threatening lung disease wouldn't affect me at work. However, she can't know all of the things I am struggling with, or why I am finding it very hard to be at work these days unless I tell her. I have some fear about doing this though, for fear of reprimand. I am embarrassed, too, about disclosing the elements of my job that have become difficult for me as a result of my IPF. A healthy 30-something employee would not be facing these challenges.
My very talented friend and fellow columnist Kim Frederickson wrote a piece about telling others about your IPF. Recently, this was a popular topic in our Pulmonary Fibrosis News Forums. I know it is important to disclose your illness to your employer. However, I am finding the conversations about it, even if it is to help me in the end, exhausting. Last week, I became so frustrated with the situation at work that I wrote a resignation letter. Once I'd calmed down a bit, I realized that this was perhaps a little overreactive. My director and I are continuing discussions about how I can work safely considering both my physical and emotional health.
Following are the things I am struggling with in my workplace:
Impatience: While I've never been the most patient person, I certainly had more patience before my IPF diagnosis. Talking about something over and over again bothers me. I can barely sit through meetings when a topic on the agenda has been previously discussed. I have no interest in investing my time in repeated conversations, even if it is for a better outcome (for example, to establish a more streamlined process to help us with our work).

Forgetfulness: With the type of work I do, it is important to document conversations and interactions with families, and lately, I sometimes forget to do this. When this happens, I have no reference for a conversation a family brings up, which is embarrassing for me. It also complicates things for my colleagues who try to cover for me, but I don't know how to help this.

Trivial conversations: Nothing bothers me more than discussions I deem trivial and "unimportant" in the grand scheme of life. When faced with a life-threatening illness, it becomes very obvious which conversations are meaningful and which ones aren't — and I've grown impatient and intolerant of the latter.

Discomfort from sitting: IPF affects physical abilities, even when just sitting for long periods at a desk and during meetings. My joints get sore, and when I am uncomfortable, I am even grumpier and intolerant. Unfortunately, my job requires me to be seated, so I don't know how to work around this.

Do you have any suggestions — other than resigning — to help with these workplace struggles?
***
Note: Pulmonary Fibrosis News is strictly a news and information website about the disease. It does not provide medical advice, diagnosis, or treatment. This content is not intended to be a substitute for professional medical advice, diagnosis, or treatment. Always seek the advice of your physician or other qualified health provider with any questions you may have regarding a medical condition. Never disregard professional medical advice or delay in seeking it because of something you have read on this website. The opinions expressed in this column are not those of Pulmonary Fibrosis News or its parent company, BioNews Services, and are intended to spark discussion about issues pertaining to pulmonary fibrosis.