Coping Strategies for When Life with IPF Gets Tough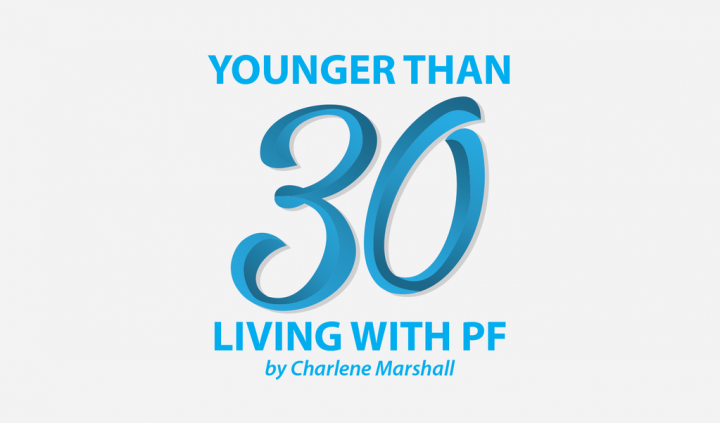 If you're a social media user, you've likely had a laugh or two at the many different memes that circulate on Facebook or Instagram about life being difficult as an adult.
My favorite, and one that always makes me laugh, is an image of a French bulldog lying facedown on a hardwood floor, with a quote: "I can't adult today. Don't make me adult."
I laugh at this because it captures exactly how I feel when my life with idiopathic pulmonary fibrosis (IPF) gets tough.
Life can feel tough because of the progression of my disease or the physical changes that affect my ability to participate in activities or complete tasks. These changes can come from falling ill with a viral or bacterial infection or from environmental changes such as fluctuating temperatures.
Last week, in our Pulmonary Fibrosis News forums, I discussed how rapidly changing from cold to hot makes me feel exhausted and frustrated. In addition to the physical changes, emotional difficulties are associated with life as a young adult with IPF. Some are due to the normal challenges of being a young adult and others are disease-specific.
Whether you are dealing with your own challenges or those of friends or family members, it is important to establish strong coping skills to protect your physical health. Stressful situations can lead to illness or anxiety, which can impact a patient's breathing.
My coping strategies have failed recently, and I've become frustrated and angry. Following are some of the challenges, normal and disease-specific, that I face:
Financial hardships: Most young adults have money concerns, especially recent graduates with large student loans. Thankfully, I have a stable and well-paying job. However, I have the burden of having to budget for medical expenses associated with my IPF, including medications, therapies, and even parking expenses at the hospital.

Relationship breakdowns: One of my closest friends recently went through a very difficult relationship breakdown. I am so grateful to be able to support her. While unrelated to my disease, it is difficult to see your friends hurting, physically or emotionally.

Social obligations: Socializing and celebrating milestones with friends — engagements, weddings, or new babies — helps young adults to build and maintain relationships. As a young adult living with IPF, social engagements often remind me that I may not live long enough to experience these joys. It is also difficult to participate in events because of the extreme fatigue and breathing difficulties that come with this illness.

Eating healthily and exercising: Playing sports and eating dinner together are important bonding experiences between friends. I struggle with this because of fatigue and damaged lungs. This feels so unfair.
What are your best coping strategies when life gets tough?
Please join me in continuing this discussion in our Pulmonary Fibrosis News forums.
***
Note: Pulmonary Fibrosis News is strictly a news and information website about the disease. It does not provide medical advice, diagnosis, or treatment. This content is not intended to be a substitute for professional medical advice, diagnosis, or treatment. Always seek the advice of your physician or other qualified health provider with any questions you may have regarding a medical condition. Never disregard professional medical advice or delay in seeking it because of something you have read on this website. The opinions expressed in this column are not those of Pulmonary Fibrosis News or its parent company, BioNews Services, and are intended to spark discussion about issues pertaining to pulmonary fibrosis.