As a Chronically Ill Patient, Lifting COVID-19 Restrictions Scares Me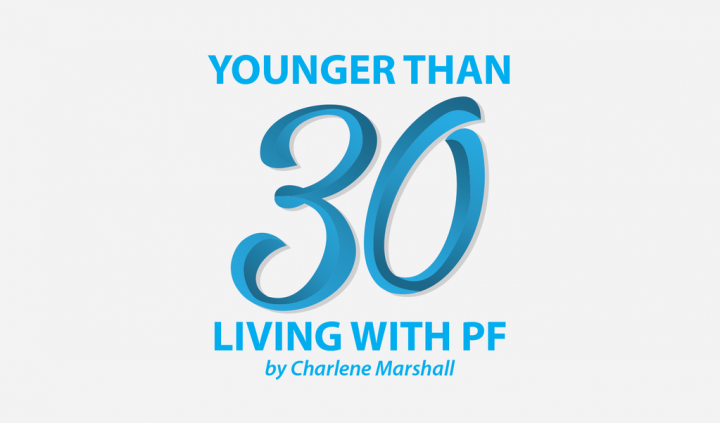 As parts of the world begin to partially open up again amid the COVID-19 pandemic, I can't help but feel fearful and anxious. Those of us with chronic respiratory illnesses like idiopathic pulmonary fibrosis (IPF) must regularly take precautions to avoid getting sick throughout the entire year. However, the efforts we now will be required to make seem amplified, as contracting COVID-19 can be detrimental to our overall health.
Many readers likely are aware that despite my best efforts to avoid it, I contracted COVID-19. I thought that getting through the acute phase of the illness would be the hardest part of my recovery. This included crippling fevers and fatigue, shivering and sweating so intense it caused muscular pain, and worsening shortness of breath.
Now that I am clear of the virus, my recovery is just beginning, as the long-term damage from this novel coronavirus is only now being studied by physicians and researchers. Unfortunately, investigating any long-term damage to my body from the virus includes numerous tests and appointments in a hospital or clinical environment. The fear of contracting the virus again in one of these settings is terrifying.
This is because researchers aren't entirely sure how long coronavirus antibodies remain in the body, and how long they might protect against repeat infections, according to The New York Times. 
Along with the rest of the world, I long for things to feel normal again. However, I don't think they will ever go back to the way they were before COVID-19. Things will inevitably change, some for the better, and others for the worse. Some temporary changes will be eliminated when the virus is no longer a threat. And some will be permanent because we're living history that future generations will read about in textbooks.
While the infection curve here in Canada is rapidly flattening, many parts of the world continue to deal with increasing numbers of cases. Young people are being infected and dying, and a second wave here is always on my mind. So much remains unknown about the future and what it will look like after COVID-19, which is a major cause of the fear I've been experiencing as restrictions ease.
I still don't know what permanent damage the virus might have caused my body. My phone has been ringing nonstop with calls from administrative assistants, doctors, and members of my transplant team wanting to schedule outpatient visits to follow up.
Each has a different protocol in place to conduct appointments safely. My brain feels overwhelmed with information because the rules at the pulmonary function testing lab are different than those at the blood lab. The waiting area for diagnostic imaging has different rules than where I pick up prescriptions.
All of these rules are in place to keep patients and staff safe from the virus, but what if I miss a step and become exposed to the virus again? 
In the next two weeks, I have eight appointments in shared spaces. While my medical team assures me they are taking all the necessary precautions to keep patients safe, I can't help but feel nervous. I have been self-isolating for months as a high-risk patient, and only now have I started expanding my social bubble according to provincial guidelines. However, I cannot control whether others are following the rules or are in contact with others who aren't as cautious.
Unfortunately, these post-COVID-19 tests are necessary to get a new baseline of my pulmonary function, along with the function of other organs the virus might have affected. While I understand the necessity, it doesn't mean I'm not afraid of others contracting the virus and bringing it into the shared clinical space where my testing will be conducted.
As restrictions start to ease, I am pleading with those who are fortunate enough to be healthy to take precautions and be considerate of those who are most vulnerable. 
If you have a chronic respiratory illness, how are you coping with the easing of COVID-19 restrictions in your community? Please share in the comments below. 
***
Note: Pulmonary Fibrosis News is strictly a news and information website about the disease. It does not provide medical advice, diagnosis, or treatment. This content is not intended to be a substitute for professional medical advice, diagnosis, or treatment. Always seek the advice of your physician or other qualified health provider with any questions you may have regarding a medical condition. Never disregard professional medical advice or delay in seeking it because of something you have read on this website. The opinions expressed in this column are not those of Pulmonary Fibrosis News or its parent company, BioNews Services, and are intended to spark discussion about issues pertaining to pulmonary fibrosis.