My Healthcare Wish List: How to Improve the Patient Experience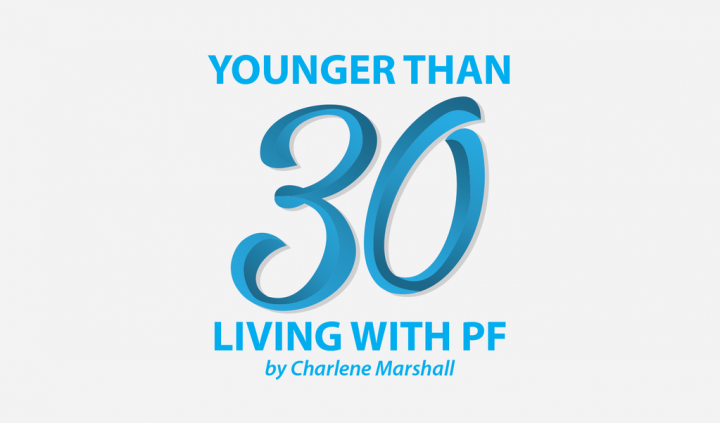 At a recent hospital appointment, I was asked to complete a survey about my experience. As a patient with a chronic illness, I am at the hospital a lot and am regularly asked to complete surveys. While they sometimes seem time-consuming and redundant, I know they are the hospital's way of asking how it can improve.
My local transplant center puts the patient at the core of everything it does. By definition, patient-centered care practices embody this same view. Therefore, it makes sense to want to capture our experiences, and I appreciate the hospital seeking our opinion on how to improve patient care.
One of the many benefits of working for BioNews, the publisher of Pulmonary Fibrosis News, is regularly interacting with other rare disease patients. Many are fellow columnists or forum moderators on various disease platforms. Regardless of their role, we try to have team calls as often as possible to connect with one another as colleagues, share successes, problem-solve challenges, and brainstorm new ideas.
During a recent call, we discussed some challenges that are common for patients, regardless of their rare disease. The challenges apply to both inpatient and outpatient services. Many of the issues we discussed have never been included on the various surveys I've completed over the years but would greatly improve the patient experience.
As a result of this conversation, I've been compiling a patient "wish list" to help improve hospital experiences. While the items on this wish list could be specific to each rare disease, many would be generic enough for all patients.
Following are some of the items on my wish list that I believe would improve patient experiences. I will look for opportunities to provide this feedback in future patient surveys I receive while also sharing these ideas with my healthcare team.
Pharmacies dispensing all medications
Many people don't realize that some pharmacies can't dispense certain medications. This is especially true for specialty medications, such as those required post-transplant. I talked about this on a recent call with my BioNews colleagues, and we discussed how frustrating it can be to communicate with two or more different pharmacies.
The hospital I attend for transplant appointments and pulmonary care has a pharmacy that can dispense almost all medications. In comparison, the local hospital where I get regular check-ups, scans, and general medical care does not dispense certain medications, because it's a smaller facility. This means I often have to drive over an hour to pick up my specialty medications at the transplant center.
Clinic schedules and arranging appointments together
I know many allied healthcare professionals, including medical receptionists, work hard to schedule appointments and keep them on time. I also have attended appointments that were hours late. It's really hard to plan your day and work schedule around traffic when appointments are running behind, so I wish clinic schedules could be on time more often.
Many patients have healthcare teams at a specialty hospital, which may not be in the same geographical region where they live, requiring travel to appointments. Another item on my wish list is that these appointments could be arranged closer together. I've had a scan first thing in the morning, bloodwork at lunch, and a meeting with the doctor at the end of the day. It can be hard to fill the time in between and makes for a very long day at the hospital.
More implied consent
I appreciate that hospitals take consent so seriously. It makes you feel in control of your healthcare to determine who knows what information about you. That said, sometimes signing consent forms can be overwhelming.
Implied consent, especially among healthcare professionals, would be less work for the patient and would potentially expedite the efforts of multiple teams working together. Most inpatient healthcare professionals assume implied consent, but outpatient programs like pulmonary rehabilitation or physiotherapy require additional consent forms to be signed.
Increased interdisciplinary care meetings
I recently wrote about goals and how much I enjoy achieving them. This applies to healthcare goals, and oftentimes I set those with my interdisciplinary care team. Some of the goals can be achieved within a short-term window, while others are long-term goals. Both feel good when I've been able to accomplish them.
It would be nice to meet more often with my interdisciplinary care team to review those longer-term goals, though I understand how busy they are. However, increased opportunities to meet with them would also be on my healthcare wish list.
What would be on your healthcare wish list to improve your hospital or healthcare experiences? Please share in the comments below.
***
Note: Pulmonary Fibrosis News is strictly a news and information website about the disease. It does not provide medical advice, diagnosis, or treatment. This content is not intended to be a substitute for professional medical advice, diagnosis, or treatment. Always seek the advice of your physician or other qualified health provider with any questions you may have regarding a medical condition. Never disregard professional medical advice or delay in seeking it because of something you have read on this website. The opinions expressed in this column are not those of Pulmonary Fibrosis News or its parent company, BioNews, and are intended to spark discussion about issues pertaining to pulmonary fibrosis.