A Powerful Trio for Managing Pulmonary Fibrosis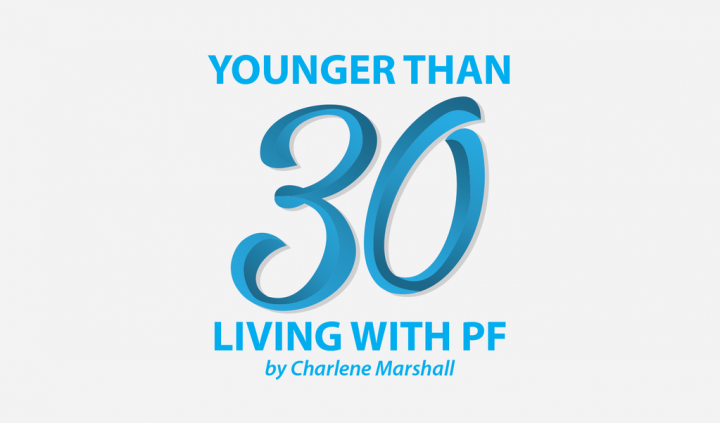 Managing a chronic illness is not for the faint of heart. Learning to live with idiopathic pulmonary fibrosis (IPF) is the hardest thing I've ever done. I applaud my colleagues at BioNews Services and the friends I've made around the world who share their stores and advocate for others. We are stronger together.
An advocate in the IPF community recently asked how I manage my daily life with a disease for which there is no cure. I have been giving thought to this question for weeks, not entirely sure how to answer. Because I want my answer to be, "I just do."
In an effort to provide a tangible response, I focused on three things that I believe can change your journey with IPF. Combining diet, exercise, and positivity (or prayer, depending on religious beliefs) can improve a patient's ability to live with this disease. I pay attention to each of these on a daily basis. I consider them a "powerhouse trio" when living with IPF.
Diet and healthy eating
Healthy eating is arguably the most important thing we can do for our bodies when living with a chronic illness. But I often ask which diet would most benefit my condition.
There are certain foods that are recommended for improving lung health, and those that are known for immunity-boosting qualities. Many people believe that food can change how we feel with IPF, and that it contributes to keeping the disease stable for as long as possible. Eating well and making healthy food choices are popular topics on the Pulmonary Fibrosis News Forums.
I have had success with a diet that is low (as in next to none) in processed sugar, low in carbs, and high in fiber. While I don't follow a particular plan, eating those types of foods helps me feel my best. When I cut sugar and carbs from my diet and focus on leafy green vegetables, my mental clarity is improved, I sleep better, and I have fewer aches and pains.
Exercise
On the other side of the argument is that exercise is the best thing we can do for our bodies while living with IPF. There is an abundance of literature on the benefits of gentle exercise, including a column by my late colleague Kim Fredrickson on how diet and exercise helped her manage IPF. Pulmonary rehabilitation programs tend to help patients improve their quality of life, but unstructured, home-based exercise can benefit those of us with lung conditions.
Exercising with IPF can be frustrating, not to mention exhausting. I hate doing it, but I understand its importance. I've found that a recumbent bike is the best tool for me. It reduces the risk of falls because I am sitting. Exercising my legs also is helping to reduce the pain and weakness in my lower extremities that I have noticed in recent weeks.
Positivity or prayer
I cope better with IPF when I remain positive, though that is easier said than done. Sometimes it means believing a cure is on the horizon. Other times, it is simply focusing on having a good day. Staying positive or believing in prayer can make all the difference in managing this disease on a daily basis.
I can't control the progression of my disease or my ultimate outcome, but there are things I can control. I feel like I'm doing the best for my body when I focus on what I can do while living with this disease.
***
Note: Pulmonary Fibrosis News is strictly a news and information website about the disease. It does not provide medical advice, diagnosis, or treatment. This content is not intended to be a substitute for professional medical advice, diagnosis, or treatment. Always seek the advice of your physician or other qualified health provider with any questions you may have regarding a medical condition. Never disregard professional medical advice or delay in seeking it because of something you have read on this website. The opinions expressed in this column are not those of Pulmonary Fibrosis News or its parent company, BioNews Services, and are intended to spark discussion about issues pertaining to pulmonary fibrosis.