How My Sense of Purpose Has Evolved with Pulmonary Fibrosis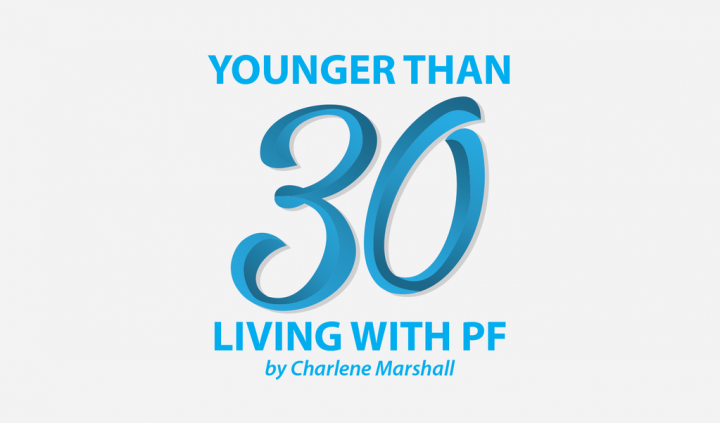 Arguably, one of the most soul-searching questions someone can ask is, "What is my purpose in this life?"
The answer to that question isn't always easy and it likely changes as we grow and develop. When a life-threatening illness like idiopathic pulmonary fibrosis (IPF) is added to the mix, the answer becomes even more complicated. My desire to answer that question has intensified since I first received my diagnosis.
While pursuing a post-secondary education, I knew what type of career I wanted. I hadn't sorted out the exact details, but I knew the basics: I desired to work with children in a helping profession. This narrowed down my career choices until I settled on one to pursue. After a lot of hard work and prioritization of my career over personal relationships, I persevered and landed my desired career, which came with a good salary, paid vacation, and benefits. I thought this was all I needed to be satisfied since it's what I had worked years for.
Following my IPF diagnosis in 2016, I lost my sense of purpose for a while. My mental health wasn't good, I cried a lot, and I feared how my illness would affect others and my career. I should have sought support long before I did because no one deserves to bear the weight of a life-threatening illness on their own. In hindsight, I wish I had taken better care of my mental health after my diagnosis. I focused on my physical health since I have a lung disease. Little did I know how important my mental health would be.
My mental health boosted when I pondered my purpose again. I still have one despite having a terminal lung disease. Is it the same as it was before IPF? Absolutely not. However, it is just as meaningful, maybe more.
When faced with adversity or enduring an experience unbeknownst to most, there are two options. One is to wallow in the cards dealt by life. The other is to accept the experience and use the lessons learned to help others or take a stance by sharing the story. The former option is easiest for me, and it's what I chose during those first few months post-diagnosis. However, once I opened up with my story and accepted that I still had a life to live, not only did my mental health improve but so did my sense of purpose.
I eventually found a way to share what I was facing while helping others — writing my column for Pulmonary Fibrosis News. This aligns with what I always thought to be my purpose. I gain a lot of satisfaction and happiness from the opportunity to serve others through writing. I knew that this disease would eventually make me too tired to continue my beloved career. I also knew that exposing myself to meeting with people for therapy sessions meant risking germ contamination, which is always a concern for anyone with respiratory disease. Despite these risks, the idea of not working in my career field threatened the sense of purpose that I needed.
By writing about IPF as my primary career, I've reduced my risk of germ exposure, which will help stabilize my lungs for as long as possible. Most importantly, I can now serve others with IPF through this job. Never in my wildest dreams did I think being diagnosed with IPF could be an opportunity. Sure, I wish more than anything that I didn't have this lung disease, but the reality is that I do. Framing it as an opportunity helps me cope.
My work as a columnist has restored my life purpose. Although my current purpose is different than I thought it would be, it is no less meaningful than what I previously had. I am so thankful for the connections I have made through this column, and I am grateful to all of you who share this experience with me.
How has your sense of purpose changed since your IPF/PF diagnosis?
***
Note: Pulmonary Fibrosis News is strictly a news and information website about the disease. It does not provide medical advice, diagnosis, or treatment. This content is not intended to be a substitute for professional medical advice, diagnosis, or treatment. Always seek the advice of your physician or other qualified health provider with any questions you may have regarding a medical condition. Never disregard professional medical advice or delay in seeking it because of something you have read on this website. The opinions expressed in this column are not those of Pulmonary Fibrosis News or its parent company, BioNews Services, and are intended to spark discussion about issues pertaining to pulmonary fibrosis.