MannKind, Thirona Bio Extending Joint Work on Inhalable PF Therapy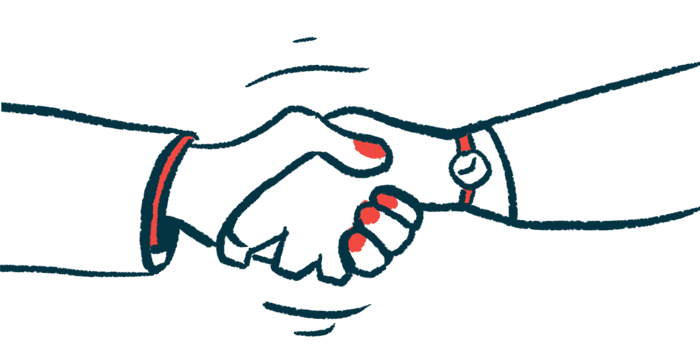 MannKind Corporation has extended its collaboration with Thirona Bio to continue work toward an inhaled therapy for fibrotic diseases affecting the lungs, including idiopathic pulmonary fibrosis (IPF).
Under a collaboration established last year, the companies are evaluating the therapeutic potential of FBM5712, an investigational medicine designed to block the action of the pro-fibrotic signaling protein TGF-beta. This protein triggers the production and buildup of proteins like collagen that surround and support cells, leading to tissue scarring or fibrosis.
Thirona is developing FBM5712 as a topical treatment to prevent or ease skin fibrosis in diseases like scleroderma, keloid scars, and certain cancers.
MannKind will use its experience in producing and commercializing inhaled therapies to reformulate FBM5712 as a dry powder — known as MNKD-501 — that can be delivered to the lungs to treat pulmonary fibrosis.
"We are pleased to progress our collaboration with … the team at MannKind," Gordon Foulkes, PhD, Thirona Bio's founder and CEO, said in a press release. "We're thrilled with the momentum since last summer and look forward to advancing a promising new formulation of FBM5712 for fibrotic lung diseases."
Early pharmacokinetic studies in rats, which evaluate the movement of the medicine through the body, found prototype powders of FBM5712 generated sustained and clinically relevant levels of the medicine in the lungs, MannKind reported.
Further preclinical studies to explore the effects of the inhaled therapy are planned, with results expected in the first half of this year.
With promising findings, MannKind can apply certain rights to seek a full license to advance FBM5712 into clinical trials. Pending trial results and regulatory approval, it could also seek to market the treatment.
"Our preliminary prototype powders utilized in a pharmacokinetic study in rats produced concentrations in the lungs that appear to persist long enough to suggest that the drug could perform as hoped," said Thomas Hofmann, MD, PhD, chief scientific officer of MannKind. "These early positive signals warrant further evaluation."
The extension agreement also includes the appointment of Michael Castagna, PharmD, CEO of MannKind, to Thirona's board of directors, and the purchase of a second convertible note issued by Thirona — a structured short-term loan to convert to equity at specific developmental milestones.