Identifying and Reducing IPF-related Stress in My Life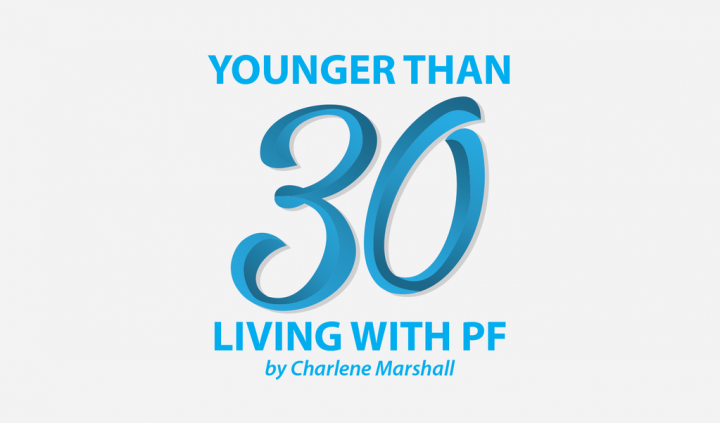 At some point in everyone's lives, we feel overwhelmed by the pressure to perform, whether it's getting good grades at school, excelling at playing an instrument, or receiving a promotion at work. Many of these are normal pressures one expects throughout their lives. However, patients with idiopathic pulmonary fibrosis (IPF), a life-threatening lung disease, experience abnormal pressures that often are difficult for others to understand.
As many know, I took a medical leave of absence from work six weeks ago due to the pressure I was under, which was compromising my physical and mental health. I decided to do this after a discussion with my physician about how I was feeling. Today, I spoke with my rheumatologist, who said this was the right decision. She explained how stress can wreak havoc on our bodies.
I've been thinking about the pressure I've felt in my career, which many others experience, too. It could happen again when I return to work. My rheumatologist recommended I work on a list of other pressures I feel in my life right now, too, and I've realized that many of them aren't normal. Many are caused by IPF.
Some pressures I feel may be difficult for others to relate to, especially those who aren't chronically ill. With this column, I hope to explain some of these pressures to help others understand, and potentially help them identify pressures in their own lives, including fellow patients, caregivers, friends, and family members.
Managing medications
This task has been complicated by our current health crisis and my inability to be in public and pick up prescriptions on my own. There's also been an international shortage of medications due to the pandemic, which in many cases means we're limited to only a 30-day supply.
This means I've had to adjust the monitoring of my medications, order them in advance more regularly, and ensure someone will pick them up for me.
Some of my medications enable me to function every day, and my health would be compromised if I didn't have them. As a result, I've felt a lot of pressure recently to proactively manage my medications.
Striving for quality moments
A harsh reality of IPF is that my peers likely will outlive me, even if I successfully have a transplant. Because of this, I tend to put a lot of pressure on myself to ensure I have quality moments with friends and family. This means trying to resolve conflicts quickly and effectively, which can be exhausting. It also means thinking about friends I haven't seen in a while and organizing a visit, even if it's a virtual one. To me, striving for quality moments means being satisfied with all of your interactions with those you love, in case they are your last.
Staying healthy
The last year has taught me the importance of doing my best to stay healthy, as I've become sick numerous times, and my lungs have suffered as a result. Each recovery is increasingly difficult, so there's a lot of pressure on me to stay healthy, especially as an immunocompromised patient. This often means avoiding social events, repeatedly washing my hands, staying hydrated, exercising, and eating a well-balanced diet.
Advocating for myself
Due to IPF and how sick I've been in recent months, I have numerous specialists on my medical team. Each of them wants me to focus on something different and report back about the particular system in the body they specialize in. Remembering each of their instructions, tracking how I feel, requesting adjustments to medications, and advocating for what I need is a tedious and sometimes overwhelming pressure.
Surviving IPF
I recently watched the film "Five Feet Apart" again because much of that movie resonates with me. One scene shows the two main characters discussing the pressure they feel to survive their illness. Her words, "I can't die," reflect the pressure I put on myself to survive IPF as long as I can for my friends and family. While I know I'm not ultimately in control of whether I'll survive this illness, I still feel pressure to do everything I can to mitigate the risk and live as long possible.
What pressures do you feel as a patient living with IPF/PF? Please share in the comments below. 
***
Note: Pulmonary Fibrosis News is strictly a news and information website about the disease. It does not provide medical advice, diagnosis, or treatment. This content is not intended to be a substitute for professional medical advice, diagnosis, or treatment. Always seek the advice of your physician or other qualified health provider with any questions you may have regarding a medical condition. Never disregard professional medical advice or delay in seeking it because of something you have read on this website. The opinions expressed in this column are not those of Pulmonary Fibrosis News or its parent company, BioNews, and are intended to spark discussion about issues pertaining to pulmonary fibrosis.